Tractor unit
Volvo FH12 420 XL Euro 3
Brand
VOLVO
Model
FH12 420 XL Euro 3
Vehicle ID
76760
Year of production
2004
Mileage
1 120 831 km
First registration date
01.09.2004
Location
Netherlands
Engine/driveline

emission class: Euro 3
fuel: diesel
power output: 419 hp (312 KW)
gearbox: automatic

Chassis/suspension

suspension: air
number of axles: 2
brakes: disc
ABS

Cab/interior

air conditioner
parking heater

Bremskraftverstärker, Doppelter Kraftstofftank, Nebelleuchten, Radio, Sonnenschutzklappe, Spoiler, Zentralschmierung. Betten: 2, Fahrerhaus: Globetrotter XL, Sattelhöhe: 117 cm, Getriebe: VT2412B I-Shift. Aantal bedden: 2, Cabine: Globetrotter XL, Motortype: D12D, Schotelhoogte: 117 cm, Versnellingsbak: VT2412B I-Shift. Radformel: 4X2; Reifen Profil: 10%; Vorderachse: Reifenmaß: 385/55 R22.5, Parabelfederung; Hinterachse: Reifenmaß: 315/70 R22.5, Luftfederung; Radstand: 370 cm; Getriebe: 12 Gänge, Automatik. Transport zum Hafen von Belgien / Holland möglich ab € 250, - EUR. Wir können auch mit weltweiten Versand! Inzahlungnahme möglich für alle fahrzeugtyp, Marke und Baujahre Wollen Sie uns besuchen? Wir bieten kostenlose Abholservice vom Flughafen oder Bahnhof. Leasing möglich: Holland, Rumänien, Polen, Slowakei, Tschechische, Bulgarien, Kroatien, Ukraine, Albanien und Kosovo.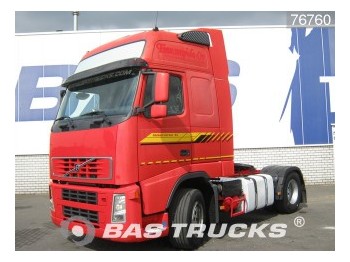 Place "wanted" ad: tractor unit Volvo FH12 420 XL Euro 3