Open body truck
MAN TGA 41.410
Brand
MAN
Model
TGA 41.410
Vehicle ID
PHM-Id 04848
Year of production
2005
Machine hours
8 737
Net weight
20 600 kg
Length
10 900 mm
Width
2 550 mm
Lifting capacity
44 000 kg
Arm length
25 000 mm
Location
Netherlands
Engine/driveline

fuel: diesel
power output: 410 hp (305 KW)
engine make: MAN
gearbox: manual
retarder/intarder

Chassis/suspension

axle configuration: 6x4
number of axles: 4
central lubrication
rear tires: Michelin

Cab/interior
This second handed MAN - TGA 41.410 is in a good working condition and could be used directly. Pfeifer Heavy Machinery cares about organizing transportation, all necessary documents and everything related to the process of buying a used machine.
Comfort shift. Intarder. Cruise Controll. Palfinger PK44002 crane. 7.00 m loading bucket. Also equipped with a winch. Snr: 100018463.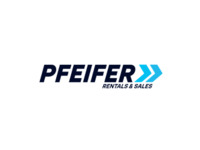 Pfeifer Heavy Machinery: Used construction machinery from the Netherlands.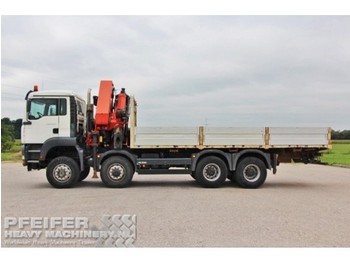 Place "wanted" ad: open body truck MAN TGA 41.410